Glasswasher
Return to Dishwashing
RELIABILITY AND COMFORT COUPLED WITH GREAT COST-EFFECTIVENESS
The Fagor Professional glasswashers range is characterised by its versatility and adaptability and is designed to wash small plates, glasses, cups and utensils.
Our professional glasswashers are only available in the Concept range and in two different basket sizes. Simple and reliable commercial glasswashers offer guaranteed professional results which are very simple and easy to use.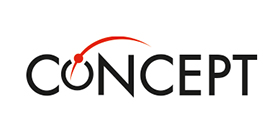 SOPHISTICATED TECHNOLOGY AVAILABLE TO EVERYONE
The EVO generation commercial dishwashers are ideal for those who think that technology and simplicity can go hand in hand.A winner in its category with the most efficient and robust technology prepared for the most intensive use on the market.We offer two models for 400x400mm baskets and one model for 350x350mm baskets, with useful internal heights of 270mm and 220mm respectively. All of them come with double upper and lower wash and rinse system.
01
VERSATILITY
The glasswasher models available make it possible to use baskets of smaller dimensions than in the front opening dishwashers. With these models you can use 400x400mm and 350x350mm baskets.
02
EFFI-WASH
This hydraulic system offers intense mechanical action combined with the perfectly clean water in the tank and the balanced power to maintain an optimum hygienic temperature for the entire lifespan of the machine - all whilst guaranteeing the productivity promised. An efficient system that ensures one of the most important factors of the Sinner circle: mechanical action. It also leads to savings in chemical products and reduces washing time.
03
KITS PHILOSOPHY
Reduce stock and simplify orders by just selecting the basic versions and adding the kits when required: detergent dispenser and drain pump. No need to have many versions in stock. Easy to install kits with easy components accessibility and minimal installation risk.
Contact us
Are you interested in this product? Contact us for more information about this or other products.