A new range of professional laundry products specially designed for small establishments (hairdressers, gyms, camp sites, etc.) that require the same performance and robustness as industrial laundry machines, but with greater versatility, a more compact size and more affordable price.

It is concentrated washing power from Fagor Industrial.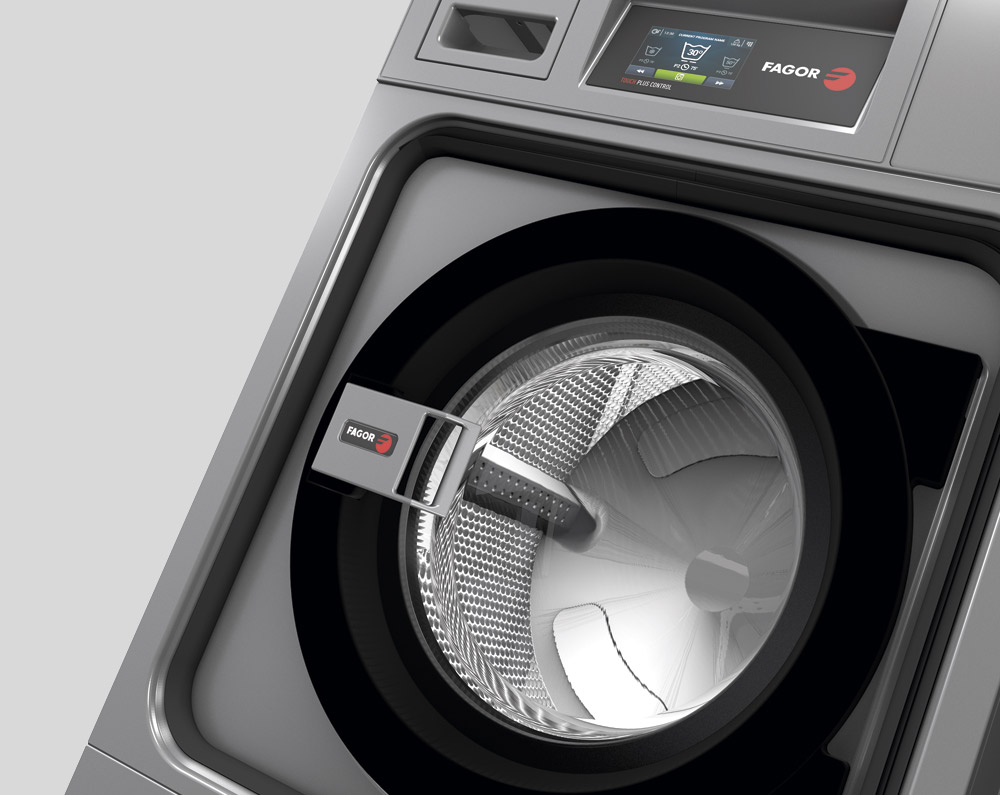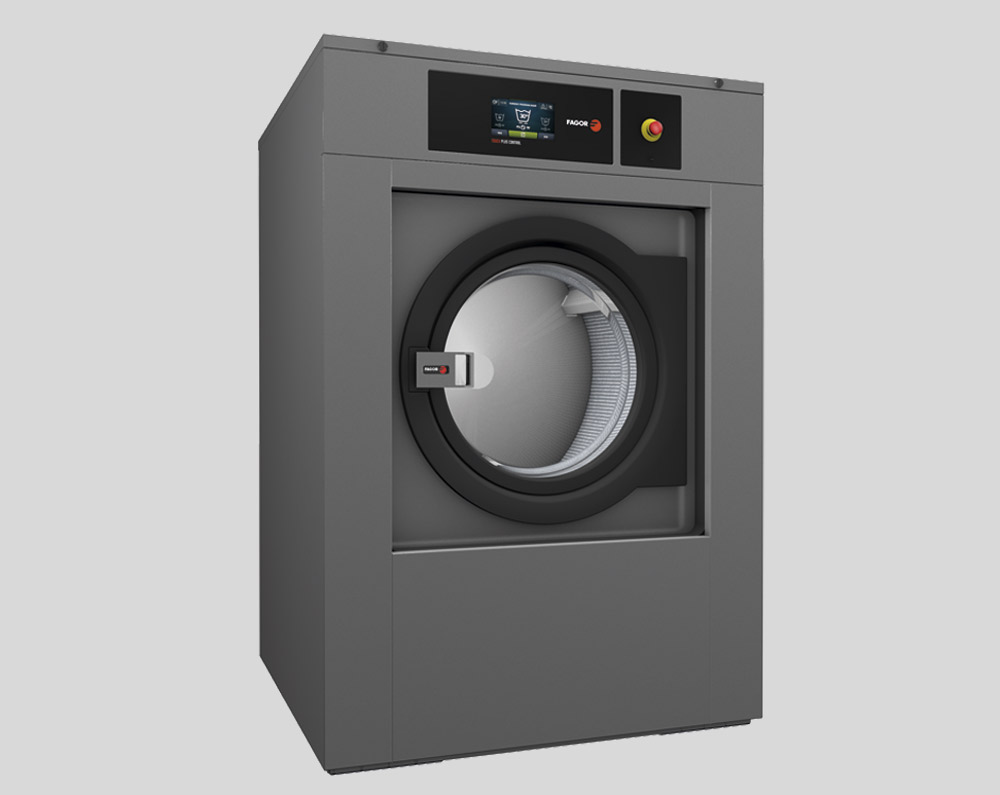 Introducing Kare, the new generation of washing machines from Fagor Industrial. A comprehensive and advanced series of washing machines designed to provide you with the best solution, because KARE cares about what is most important to you; KARE cares about the world we live in, about the environment. At Fagor, we care about what is really important.

With the new KARE generation, we have ensured that all our innovations are within your reach.
Our principles of continuous innovation, development and investment in the manufacturing processes result in significant technical improvements in our products. With a highly attractive revamped look, we have ensured that the image of our industrial dryers is not at odds with the improved practicality for the user and great ease of maintenance.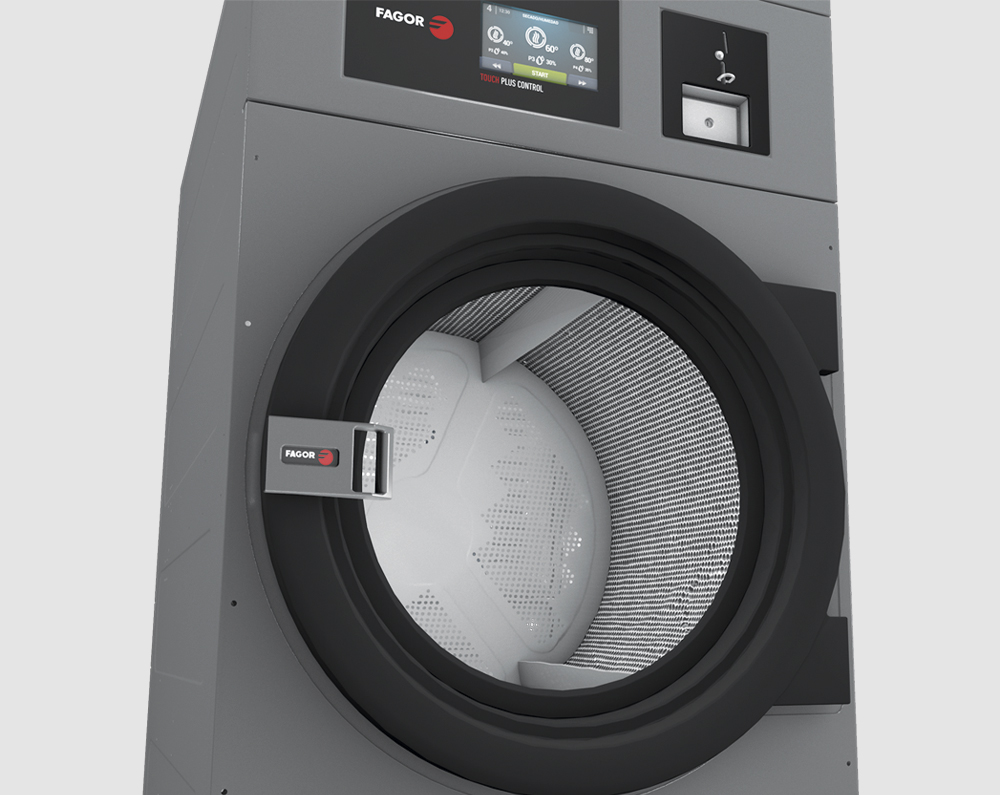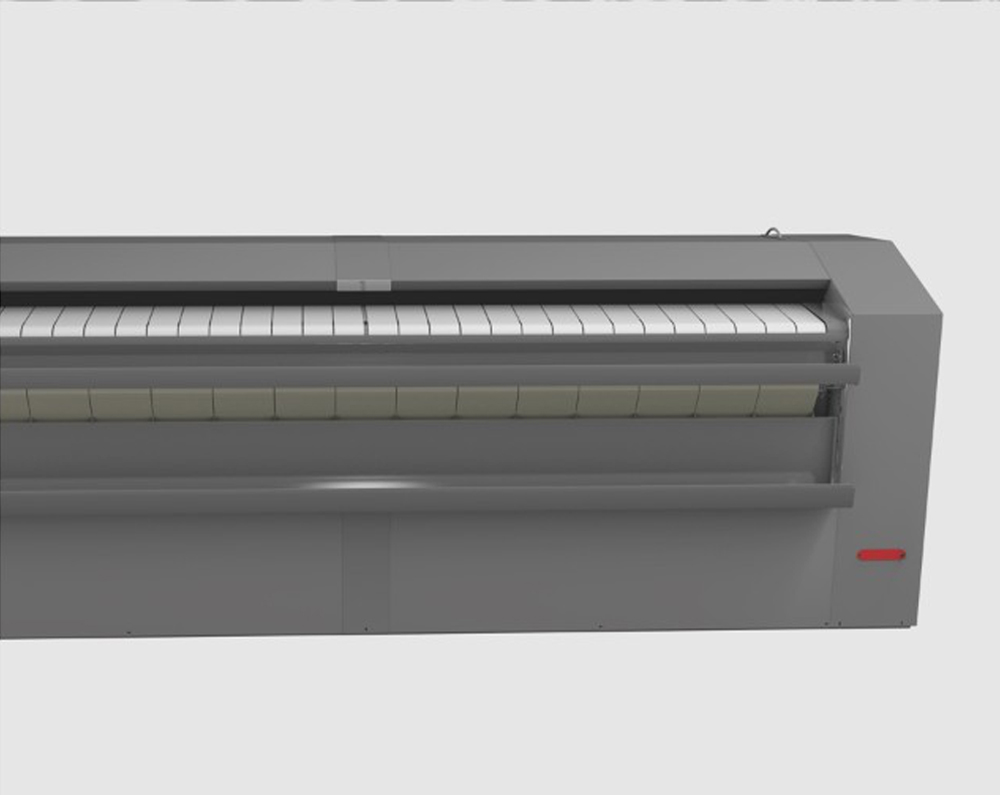 The industrial ironers from Fagor Industrial are designed to give the best performance and productivity with truly remarkable energy efficiency and time savings, and their simple operation make maintenance costs practically non-existent.
The quality of flatwork ironing with our machines is renowned by users and valued as one of their most significant notable aspects.
When it comes to laundry, every stage has to be perfect if you want to make a difference in quality. With the finishing equipment from Fagor Industrial you can choose from a full range that is easy to use.
We offer a wide range of complementary equipment for the finishing stage of industrial laundry, from ironing tables, presses and form finishers, to steam finishing cabinets and spotting tables to ensure all types of laundry are ironed.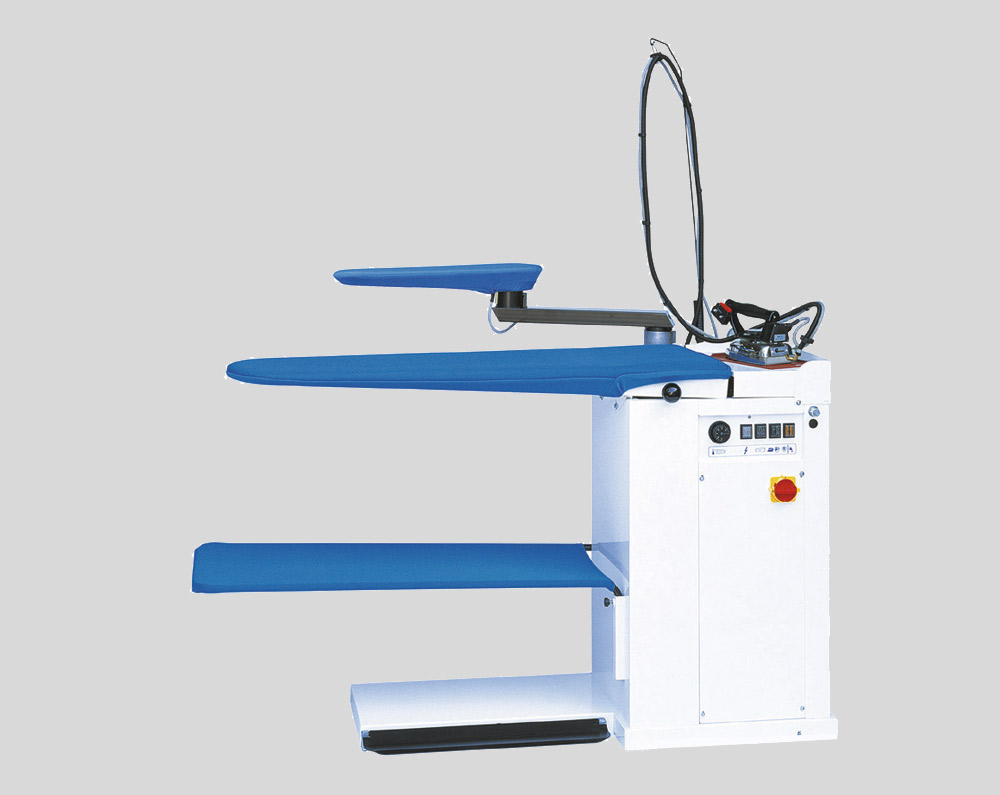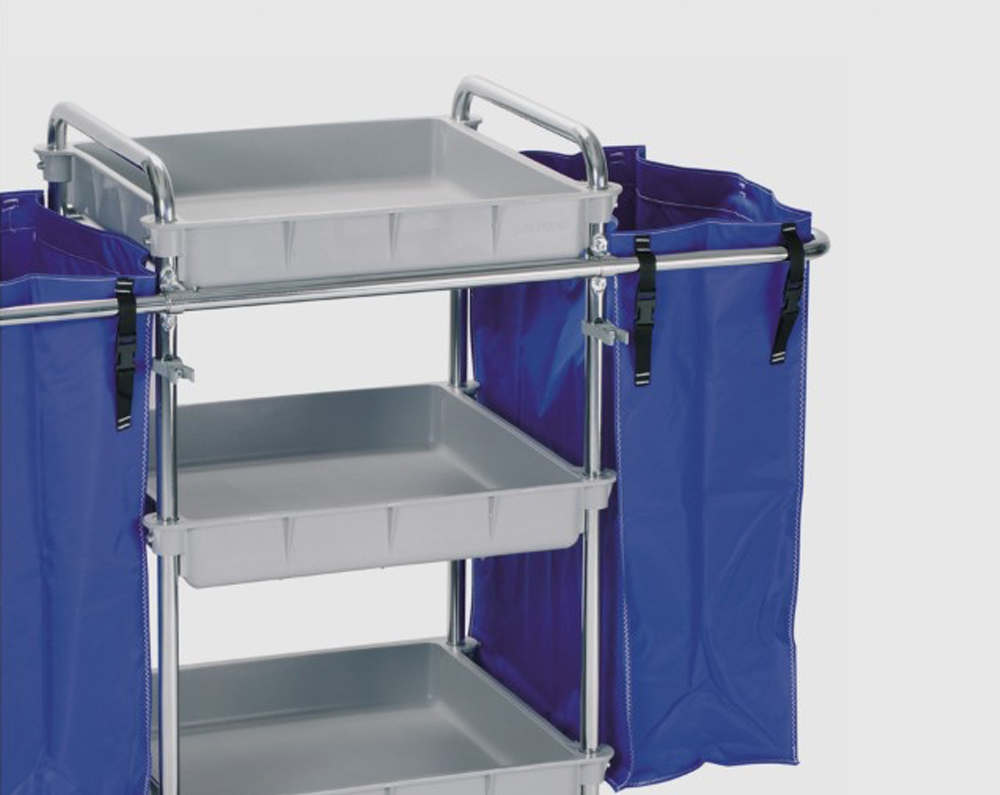 Racks and trolleys for handling laundry more easily and to help to prevent repetitive stress injuries.
Ergonomic laundry trolleys are suitable for laundries, hospitals, nursing homes, hotels, spas, etc. Their design ensures that the trolley will be close to the equipment so that the laundry does not end up on the floor.
At Fagor Solutions we have always focused on innovative solutions. Our innovations go beyond the industry's standards, thus opting for new and better ideas. We offer solutions for self-service laundrettes , Wet Cleaning and "Laundry2GO", the transportable module system that allows laundry establishments to be created in just one step.