Self-service
Return to Solutions
CONVENIENCE AND EFFICIENCY AT YOUR SERVICE
Wash efficiently and economically with ease, as well as in as little time as possible by using a self-service laundrette. Fagor Professional is a company that specialises in the manufacturing of industrial laundry machinery and particularly in solutions such as self-service laundry. That is why we offer the perfect equipment for self-service laundrettes which provide the best features for optimising performance with the best facilities for the user.
FLEXIBILITY TO TRANSFORM
---
Fagor Professional machines are specially designed to offer maximum flexibility, because they can be easily transformed from OPL to Self-Service. Discover the products we have available to make the best self-service laundry solutions a reality.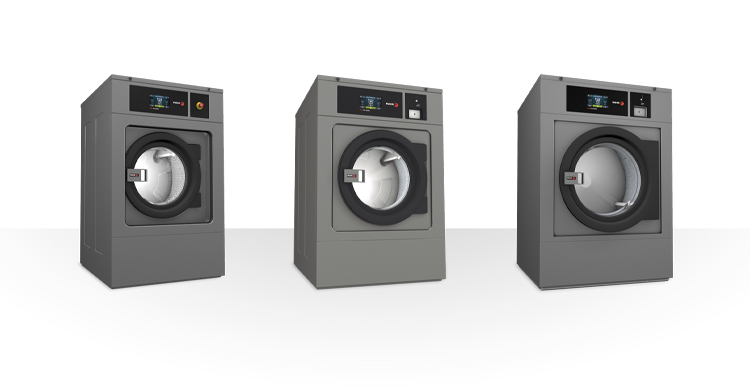 WASHING MACHINES
Las lavadoras de Fagor Professional han sido especialmente diseñadas para ser utilizadas en lavanderías autoservicio.
Disponible tanto para máquinas flotantes LA y máquinas rígidas LR y LN. Estas máquinas pueden transformarse fácilmente de OPL a Autoservicio desde el mismo Touch Plus Control.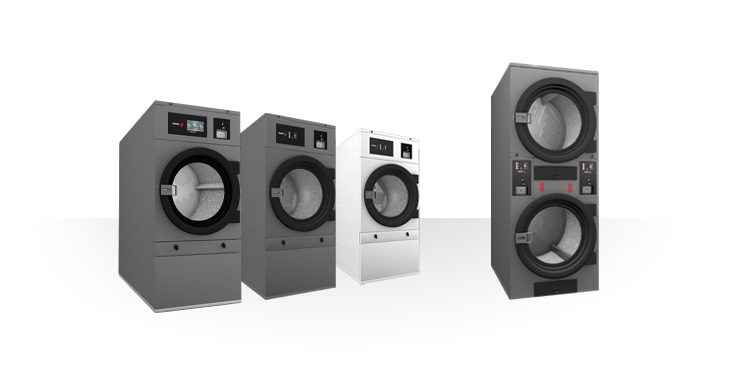 DRYERS
Las secadoras Fagor Professional entre SR 11 y SR 35 kg están especialmente diseñadas para ser utilizadas en autoservicio.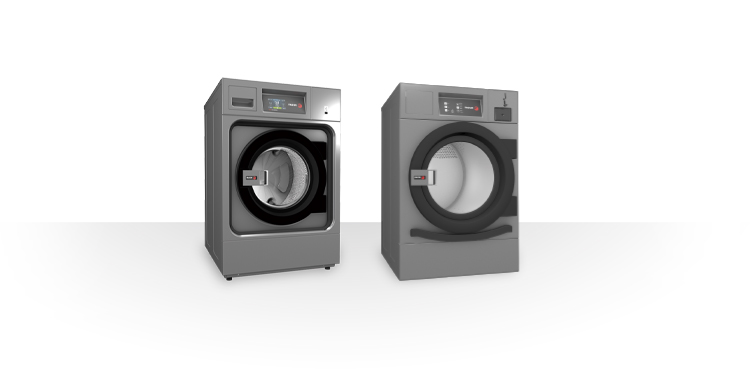 PROFESSIONAL LAUNDRY
La maquinaria perfecta para el autoservicio, la lavandería profesional. Las máquinas se pueden transformar desde OPL a Autoservicio, y viceversa, desde el propio control TP2 gracias a la posibilidad de personalizar las máquinas a las necesidades específicas de cada cliente.
Las máquinas de la Compact series son fácilmente instalables en columna, Lo que supone una gran ventaja para el sector del autoservicio. Una lavadora puede instalarse en columna con una secadora, aunque se hayan pedido de forma separada como máquinas independientes.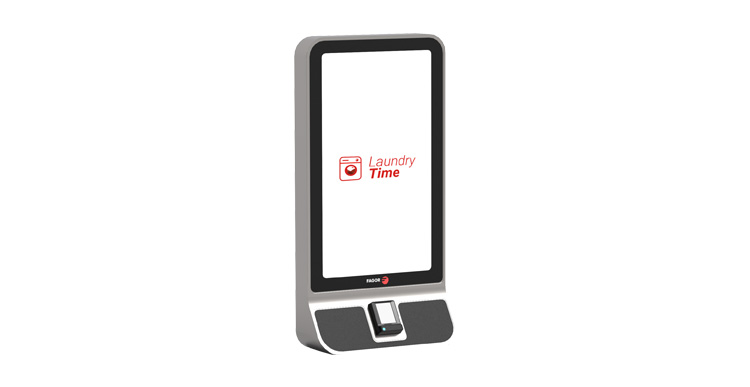 PAYMENT SYSTEMS
Los modelos básicos de lavadoras y secadoras industriales para autoservicio están preparados para su conexión a una central de pagos.
Las versiones de autoservicio con fichero-monedero electrónico o kit de fichero se consiguen conectando al modelo básico de autoservicio uno de los dos kits para estas opciones. El Kit es fácilmente instalable en la puesta en marcha.
Contact us
Are you interested in this product? Contact us for more information about this or other products.