Wall ironers
---
Simple, reliable, robust and economical. The new range of wall ironers from Fagor Professional is the ideal choice for any type of establishment that does not require large outputs and for those where the level of investment it is an important factor. Easy to use, they are perfect for small quantities of flatwork in establishments such as restaurants, small hotels, hostels, etc.
With electric heating, and in both roller diameter versions (180 and 250 mm) they need to pass through the dryer previously in order to reach the 20-25% moisture for optimum ironing quality. Their simple mechanism makes them reliable and durable, making them the most economical but safe option for a small laundry.
The new PLUS models allow the clothes to be fed with a slightly higher degree of humidity for improved production, thanks to the frecuency inverter, the extraction and standard Nomex ironing belts.
Wall-mounted and small in size, they can be located in very tight spaces and require hardly any installation as they do not have any type of exhaust or connection except to the electricity.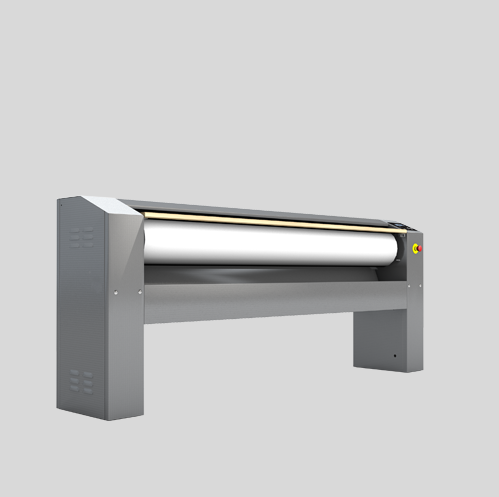 Contact us
Are you interested in this product? Contact us for more information about this or other products.